Meet The Team
Our operations leadership team consists of industry and business experts. Together they are committed to building the largest network of vertically integrated ophthalmic service clinics in the US, physician-owned and professionally managed.
Our clinical leadership team is made up of 21 physicians who mentor our doctors and drive the clinical culture in our practices.
Executive Leadership
---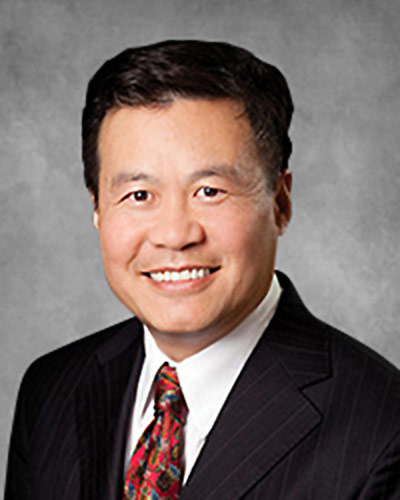 Tom Chang, MD
Managing partner, Founder, & Retina surgeon
Dr. Chang is an internationally renowned clinician, surgeon and educator. He received his MD from the University of Toronto Medical School and his ophthalmology residency training from the University of Western Ontario. He completed three fellowships in retinal diseases: an ophthalmic pathology fellowship from the Wilmer Eye Institute at Johns Hopkins University, a macular disease fellowship with Dr. Donald Gass at the Bascom Palmer Eye Institute of the University of Miami, and a vitreoretinal surgery fellowship at Emory University in Atlanta.
Upon completion of his training, Dr. Chang was Assistant Professor of Ophthalmology at the University of British Columbia for five years and then an Associate Professor of Ophthalmology at the Doheny Eye Institute for six years where he was Director of the Retina Fellowship. In November 2005, he founded the Retina Institute of California (RIC).
Dr. Chang was part of the team that performed the world's first surgical implantation of stem cell treatment for dry macular degeneration, which was in collaboration with the Johnson & Johnson Stem Cell organization. To date, the doctors at RIC have performed more sub-retinal stem cell surgeries than any other center in the world.
---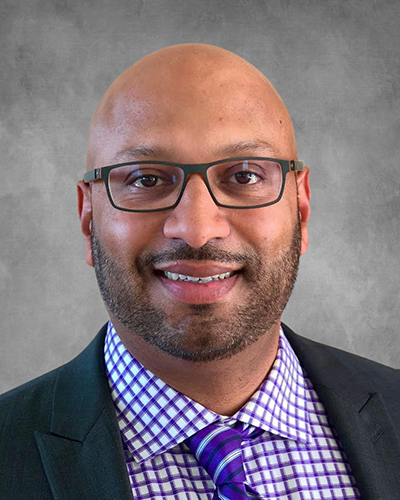 Michael Samuel, MD
medical director & Retina Surgeon
Dr. Samuel is a nationally renowned clinician, surgeon and researcher. He received his MD from Meharry Medical College and his ophthalmology residency training from the Henry Ford Hospital. He was awarded and completed the first fellowship in pediatric retinal surgery at the prestigious Children's Hospital of Los Angeles. Dr. Samuel completed a second fellowship in vitreoretinal surgery fellowship at the Doheny Retina Institute, University of Southern California. Upon completion of his two fellowships, Dr. Samuel accepted an academic position at Wills Eye Institute in Philadelphia, an internationally recognized eye hospital. He was a member of the Retina Service and an Assistant Professor of Ophthalmology for three years. Here, Dr. Samuel trained numerous residents and retina fellows in surgical and medical retinal diseases in one of the largest and most highly regarded programs in the nation.
Along with Dr. Chang, Dr. Samuel was part of the team that performed the world's first surgical implantation of stem cell treatment for dry macular degeneration, which was in collaboration with the Johnson & Johnson Stem Cell organization.
Dr. Samuel has published over 25 peer-reviewed research articles, a number of book chapters for medical text, and is a section editor for the Retina Times Magazine, a publication of the American Society of Retinal Specialists. He has also authored the leading book, Macular Degeneration: A Complete Guide for Patients and Their Families. He is consistently named as one of the "Best Doctors in the USA" and has won numerous surgical teaching awards. He also serves as the chairman of the executive committee of the Retina Institute of California as well as the Chief Scientific Officer of the California Center for Clinical Research.
---
---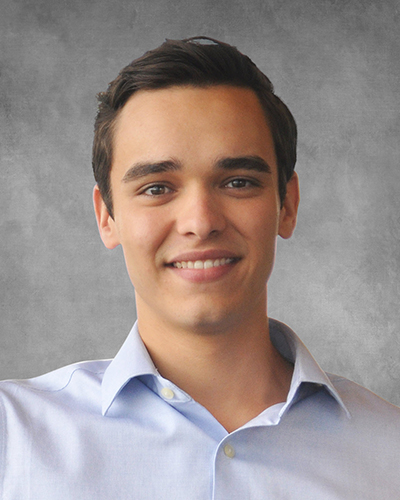 Alan Guagliardo
Chief strategy and innovation officer
Alan is a process zealot who loves analytics and working with teams to build solutions and pilot new ideas. He graduated from the University of South Florida in Tampa with a B.S. in Industrial Engineering and M.S. in Engineering Management where he redesigned a hospital's patient transport system. While at DaVita Healthcare Partners, he created a telemedicine platform that doubled the reach rate for post-hospitalization pharmacist-to-patient medication reconciliations and reduced the number of medication related re-hospitalizations. Here at Acuity, he is responsible for the success of optical, retail, premium cataract offerings, and the dry eye institute.
---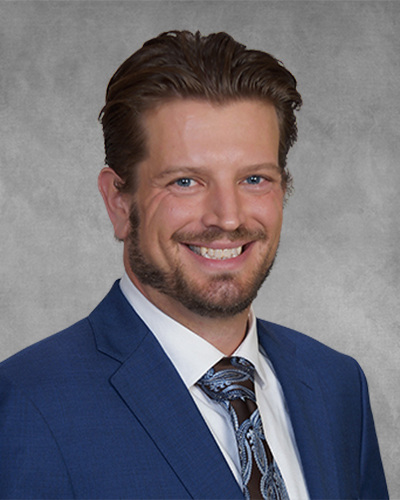 Rich Marotti
General counsel, chief compliance officer
Rich Marotti joined Acuity as its General Counsel and Chief Compliance Officer after years of serving healthcare providers as outside and in-house counsel. He has experience in a broad range of practice areas including healthcare regulatory compliance, privacy, security, commercial litigation, and mergers & acquisitions. Most recently, Rich served as VP of Compliance and Associate General Counsel for a management services company supporting over 300 clinics across four states. Prior to that, Rich served in a similar role at U.S. HealthWorks.
Rich received his BA with highest honors from the Great Books program at Thomas Aquinas College in Santa Paula, CA and his JD magna cum laude from UC Hastings College of the Law in San Francisco, where he served as Senior Articles Editor for the Hastings Law Journal. Between college and law school, Rich spent several years as a poker professional playing in tournaments everywhere from Los Angeles to the Caribbean. When he's not working, Rich likes riding one of his many bikes, gardening, and enjoying California's beauty with his wife and daughters.
---
Ki Yom
Chief financial officer
Ki Yom joins Acuity Eye Group after having served as CFO for companies across numerous industries including healthcare, technology, consumer/retail and other service sectors. His healthcare experience includes having been CFO of a company that operated skilled nursing facilities, behavioral health services and urgent and primary care facilities. His primary role is to oversee the finance, accounting and treasury functions of the company and provide executive leadership, guidance and direction throughout the organization.
Prior to working as a CFO, Ki came from a Wall Street background working as an Investment Banker for firms such as Morgan Stanley, UBS Securities, and Bear Stearns, each within the investment banking division specializing in M&A, capital raising and strategic transactions. Ki has previously advised clients in executing a wide range of mergers & acquisitions and corporate finance transactions with primary focus being middle market companies.
Ki graduated from UCLA with a Bachelor of Arts degree in Business/Economics. He holds an MBA from the UCLA Anderson School of Management with a focus in finance and is an active CPA, which he initially earned while working at PriceWaterhouseCoopers and Ernst & Young earlier in his career.
---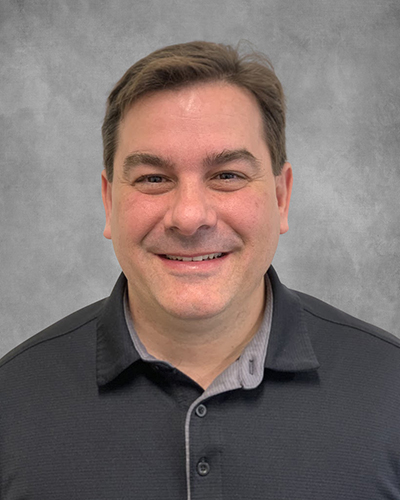 Stephen Duncan
Vice president, Engineering
Stephen Duncan has 30 years of experience in the design and development of complex, real-time, embedded systems. He has contributed to a variety of military and commercial systems architecture designs most notably: the autonomous maritime architecture used by the Navy in their UUV missions, advanced non-contact multimodal biometric sensor systems, automation control systems for space and commercial network health and monitoring, certified commercial Primary Flight Display (PFD) for general aviation and a Bayesian probability engine used in selection of music for the Ferrari Scaglietti head unit. Recently, he led the technical team to develop a predictive algorithm and classifier for a new drug treatment focused on the dry form of AMD. Stephen holds degrees in Computer Science and Math and advanced degrees in Computer and Systems engineering. He has contributed to several papers spanning the application of genetic algorithms to image processing of biometric markers and is a co-author on a patent. In his free time he enjoys hiking and camping in the White Mountains of New Hampshire, skiing, and coaching ice hockey.
---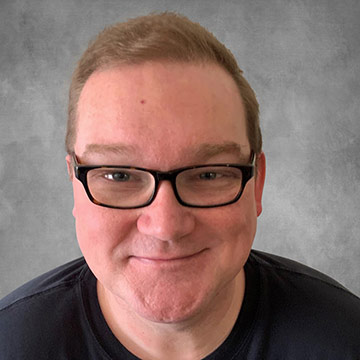 David Floyd
Vice president, Research & Development
David Floyd has over 24 years of R&D experience in software, systems engineering, and applied mathematics. Founder & CEO of Emerald Isle Systems, he previously served as VP of Research at Forge Aerospace, Group Leader for Data Analytics & Software Systems at Draper Laboratory, and Manager for the Emerging Technologies group at LGS Innovations (now CACI). David has also held technical positions at Bell Labs, Raytheon, and Scientific Research Corp. He has worked on a wide range of real-world systems, including recently helping the Air Force find better ways to manage their global data and modernize their operations. He holds a B.S. and M.S. in Computer Science with a focus on AI/ML and is completing his PhD in Systems Engineering with a mathematical focus. In his spare time he enjoys spending time with his daughters, reading, cooking, and playing the drums.
---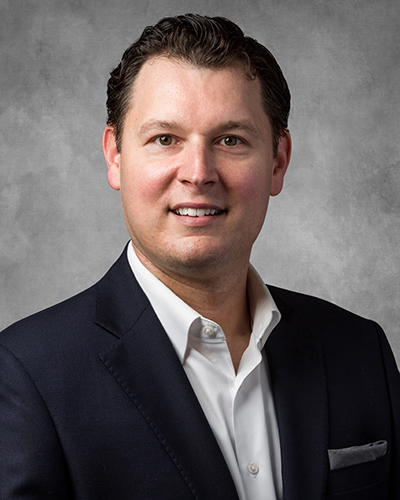 Alex Macbeth
Vice president, Operations
Alex comes to Acuity Eye Group with over 20 years of Operations experience, with his most recent experience working for National Vision. While at National Vision (from 2013-2020), he held positions of Regional Vice President, Regional Director and District Manager on the East and West Coast. This last year he was overseeing over 70 locations for the West Coast Region. Prior to that, he also held regional leadership roles and sales roles with Luxottica Retail/Pearle Vision. Alex is based in Orange County with his wife Angela and two kids.
---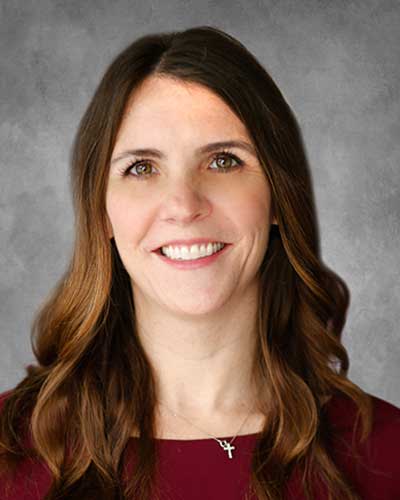 Laura Rod
Vice President, Marketing
After graduating from Ohio University with a Bachelor's in Business Administration, Laura spent the last 16 years in the Marketing and Advertising field. She has focused the last nine years applying her marketing strategy to the healthcare industry. Most recently, Laura was a Senior Manager in the Marketing Department at Pacific Dental Services, an industry-leading Dental Support Organization. She spent seven years leading the development of strategic marketing and patient experience initiatives for five unique brands at a national and local-office level. Due to her passion for the healthcare space and desire to impact the way healthcare is provided to patients, Laura was involved in the launch of the first medical practice under the Pacific Dental Services support system, offering patients true comprehensive care between their dental and medical providers.
Prior to Pacific Dental Services, Laura spent many years working at advertising agencies such as DRAFTFCB and UPSHOT where she supported a variety of clients including Kaiser Permanente, Avery Dennison and Procter & Gamble on their direct-to-consumer initiatives. In her free time, Laura enjoys spending time with her family and volunteering at her children's school.
---
Support Leadership
---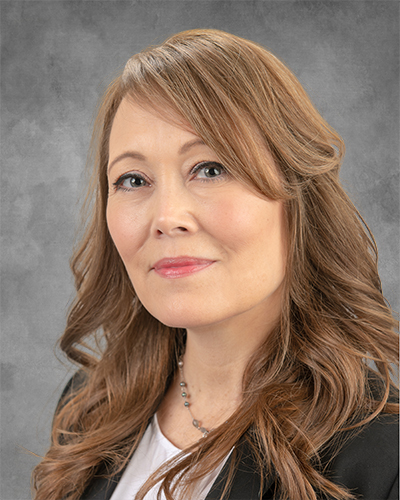 Sheri Alley
Director, Credentialing
Sheri has worked in the health care industry for more than 30 years, starting off her career working with a closed-door pharmacy that serviced skilled nursing facilities throughout San Diego county. She graduated from National University San Diego, where she received her degree in Business Administration. After obtaining her degree, she continued her career in health care as an accomplished manager with a proven ability to develop and implement procedures to streamline processes and improve productivity.
Prior to joining Acuity, Sheri was the Credentialing Manager for Concentra a nationwide leader in occupational and urgent care medicine where she oversaw the day-to-day activities of the company's credentialing team. Prior to Concentra she was the Provider Relations Manager for U.S. HealthWorks Medical Group where she successfully managed provider onboarding and credentialing for more than 1300 physicians and mid-levels nationwide.
In her spare time Sheri enjoys traveling, hiking, skiing and most importantly spending time with her 2 children, family and close friends.
"If your actions inspire others to dream more, learn more, do more and become more, you are a leader."—John Quincy Adams
---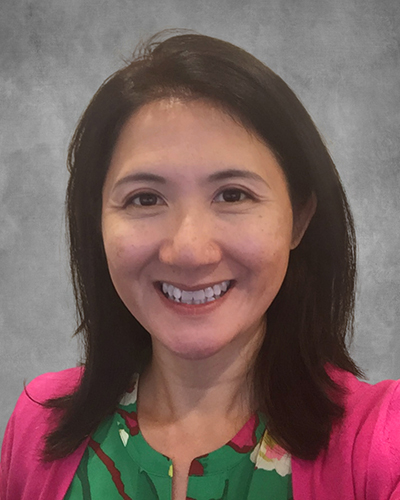 Celia Leung
Director, HR Operations
Celia brings over 20 years of Human Resources knowledge and expertise. She is a seasoned and skilled professional experienced in partnering with leaders to strategically manage and transform an organization's talent and human capital. Most recently, she was the Senior Manager of Human Resources with Care1st Health Plan/Blue Shield of California. During her 9 years there, she managed HR Operations, HRIS, Employee Relations, Benefits, and Talent Acquisition. In addition, she was instrumental in implementing online benefits Open Enrollment and Employee Self-Service.

Prior to Care1st, she held progressively responsible HR roles at large multi-national healthcare and insurance organizations including Great West Life, Marsh & McLennan, and AIG. Celia holds a Bachelor's Degree in Political Science from Amherst College. In her spare time, she enjoys traveling, skiing and hiking with her husband and son.
---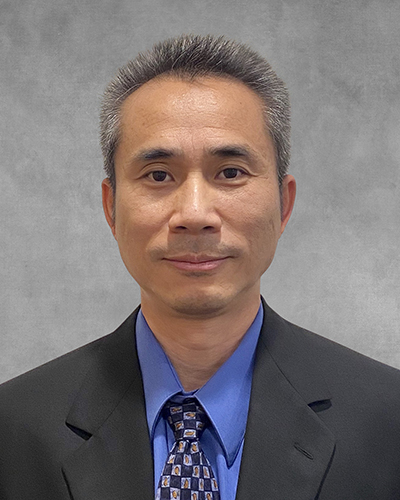 James Lin
Director, Information technology
James has over 20+ years of progressive experience and leadership in system selection and implementation, strategic and tactical planning in the technical field. James brings a unique perspective to IT and light-hearted demeanor to the Acuity community. Prior to joining Acuity, James was the Chief Information Officer for Barbaras Development Inc, where he oversaw all US and China locations' network infrastructure, eCommerce, ERP migration, EDI and warehouse management system. Prior to BDI, James was a 15 years veteran at De Rigo Rem and Rem Eyewear as their Vice President of Technology and Chief Information Officer. Thanks to his innovative thinking and experiences, James was able to lead his technical team in upgrading the company ERP system, VoIP, and network infrastructure, as well as deploy eyewear industry specific mobile apps, which allowed the company to expand their business footprint to 35 countries.
---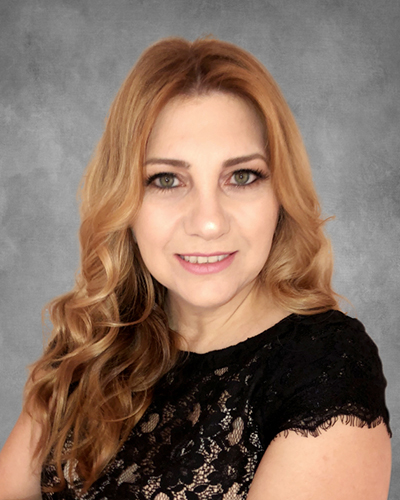 Alenoosh Namagerdi
Director, Revenue Cycle Management
Alenoosh joined Acuity Eye Group in 2011 with over 20 years of experience in the health care field under her belt, working in single and multi-specialty practices. She has a breadth of experience engaging with a diverse team of health care professionals including clinicians, executives and practice managers. Along the way she had been under the tutelage of mentors at Health Care Partners, Midway Podiatry Clinic and Primex Clinical Lab from which she learned and escalated her knowledge of health care operations.

When she's not at work, she cherishes the time spent with her daughters whether shopping, dining out or simply sharing their daily experiences. She also enjoys spending time with her husband and supporting his hobby of flying remote control helicopters. Her family and friends are what brings her the most joy and happiness.
---
Field Leadership
---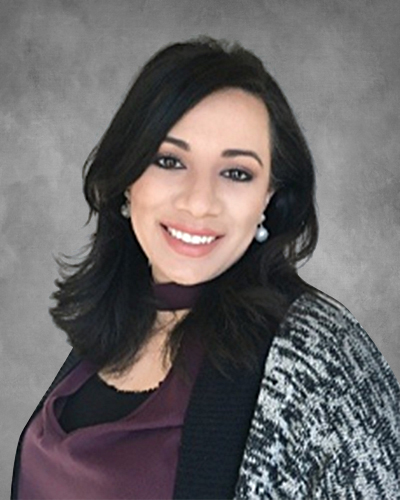 Christina Cruz
Director, Field Operations
Christina comes to Acuity Eye group with over 10 years of retail and operations management experience. Prior to joining Acuity Eye Group, Christina spent 7 years with National Vision, INC. While at National Vision, Christina relocated twice and contributed to the company's largest market expansions in Dallas/Fort Worth as well as Southern California. Before National Vision, Christina spent some time in traditional retail as a store manager, where she honed her leadership skills. Throughout her career, Christina has been recognized for her operational excellence, professionalism, and positive attitude.
---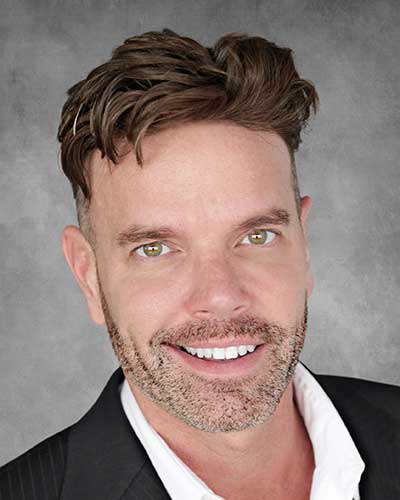 Josh Eddy
Director, field operations
Josh is a retail management and marketing professional with more than 20 years of experience in sales development and operations, networking with reliable dealers/channel partners, revenue expansion and strong sales knowledge in diversified industries. He possesses a strong track record of successfully building competent teams of motivated staff and long lasting networks.
Josh is independently involved in translating business requirements into specifications and integrating knowledge with research. In addition to this, Josh is an expert in evaluating the performance of sales & marketing teams against the set targets, doing need-based promotion planning and providing valuable feedback for improvement. Josh is highly recognized for his professionalism, positive mental attitude, commitment to excellence and demonstrated ability to communicate and work with senior management, associates, distributors, and customers.
Josh believes the most dangerous phrase is "We've always done it this way."
---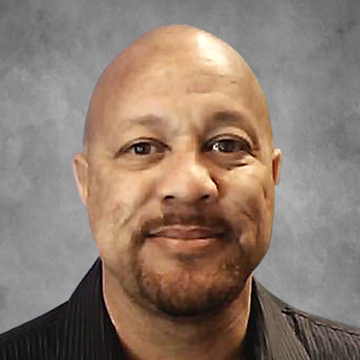 Robert Miller
Director, Field Operations
Robert attended Pacific University where he pursued his academics and played football. After college he joined the US Air Force and served six years as an Aero Medical Evacuation Technician (EMT-MEDIC). Of those six years, he spent three years in support of Operation Desert Shield, Operation Desert Storm, and Operation Provide Comfort. He trained over five hundred Air National Guard and Reserve Aero Medical Evacuation Technicians for combat preparedness and aircraft medical evacuation configuration. He was a crew member on the mission that brought American hostage and journalist Terry A. Anderson back to safety in the US. The Hezbollah Shite Muslims in Iran had held him captive for over six years.
After serving his country, he shifted his focus to retail. Though he started in an entry level position, he quickly worked his way up to District Stores Director and has over 18 years of multi-unit and customer service experience. He supervised teams of 800+ employees and coordinated operations and store functions within his regions. His strengths are in improving systems and building top-performing teams. Robert has been consistently recognized for his dedication, superior business achievements, and people development by his supervisors and CEO's. He analyzes information carefully to develop and execute strategic processes for successful operations and business planning. He strives to achieve the highest level of customer service satisfaction and integrity within his region. In his spare time he enjoys traveling with his family, visiting museums and hiking. He is active in his community and on the board of his son's school.