Meet The Team
Our operations leadership team consists of industry and business experts. Together they are committed to building the largest network of vertically integrated ophthalmic service clinics in the US, physician-owned and professionally managed.
Our clinical leadership team is made up of 17 physicians who mentor our doctors and drive the clinical culture in our practices.
Executive Leadership
---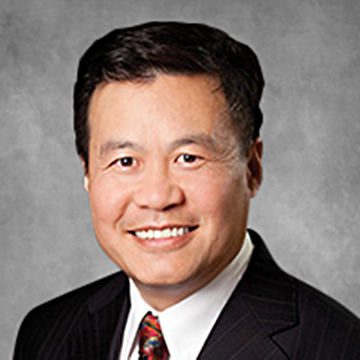 Tom Chang, MD
Co-Chief Executive Officer, Founder, & Retina surgeon
Dr. Chang is an internationally renowned clinician, surgeon and educator. He received his MD from the University of Toronto Medical School and his ophthalmology residency training from the University of Western Ontario. He completed three fellowships in retinal diseases: an ophthalmic pathology fellowship from the Wilmer Eye Institute at Johns Hopkins University, a macular disease fellowship with Dr. Donald Gass at the Bascom Palmer Eye Institute of the University of Miami, and a vitreoretinal surgery fellowship at Emory University in Atlanta.
Upon completion of his training, Dr. Chang was Assistant Professor of Ophthalmology at the University of British Columbia for five years and then an Associate Professor of Ophthalmology at the Doheny Eye Institute for six years where he was Director of the Retina Fellowship. In November 2005, he founded the Retina Institute of California (RIC).
Dr. Chang was part of the team that performed the world's first surgical implantation of stem cell treatment for dry macular degeneration, which was in collaboration with the Johnson & Johnson Stem Cell organization. To date, the doctors at RIC have performed more sub-retinal stem cell surgeries than any other center in the world.
---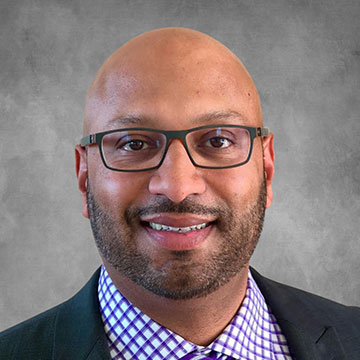 Michael Samuel, MD
Co-Chief Executive officer, medical director & Retina Surgeon
Dr. Samuel is a nationally renowned clinician, surgeon and researcher. He received his MD from Meharry Medical College and his ophthalmology residency training from the Henry Ford Hospital. He was awarded and completed the first fellowship in pediatric retinal surgery at the prestigious Children's Hospital of Los Angeles. Dr. Samuel completed a second fellowship in vitreoretinal surgery fellowship at the Doheny Retina Institute, University of Southern California. Upon completion of his two fellowships, Dr. Samuel accepted an academic position at Wills Eye Institute in Philadelphia, an internationally recognized eye hospital. He was a member of the Retina Service and an Assistant Professor of Ophthalmology for three years. Here, Dr. Samuel trained numerous residents and retina fellows in surgical and medical retinal diseases in one of the largest and most highly regarded programs in the nation.
Along with Dr. Chang, Dr. Samuel was part of the team that performed the world's first surgical implantation of stem cell treatment for dry macular degeneration, which was in collaboration with the Johnson & Johnson Stem Cell organization.
Dr. Samuel has published over 25 peer-reviewed research articles, a number of book chapters for medical text, and is a section editor for the Retina Times Magazine, a publication of the American Society of Retinal Specialists. He has also authored the leading book, Macular Degeneration: A Complete Guide for Patients and Their Families. He is consistently named as one of the "Best Doctors in the USA" and has won numerous surgical teaching awards. He also serves as the chairman of the executive committee of the Retina Institute of California as well as the Chief Scientific Officer of the California Center for Clinical Research.
---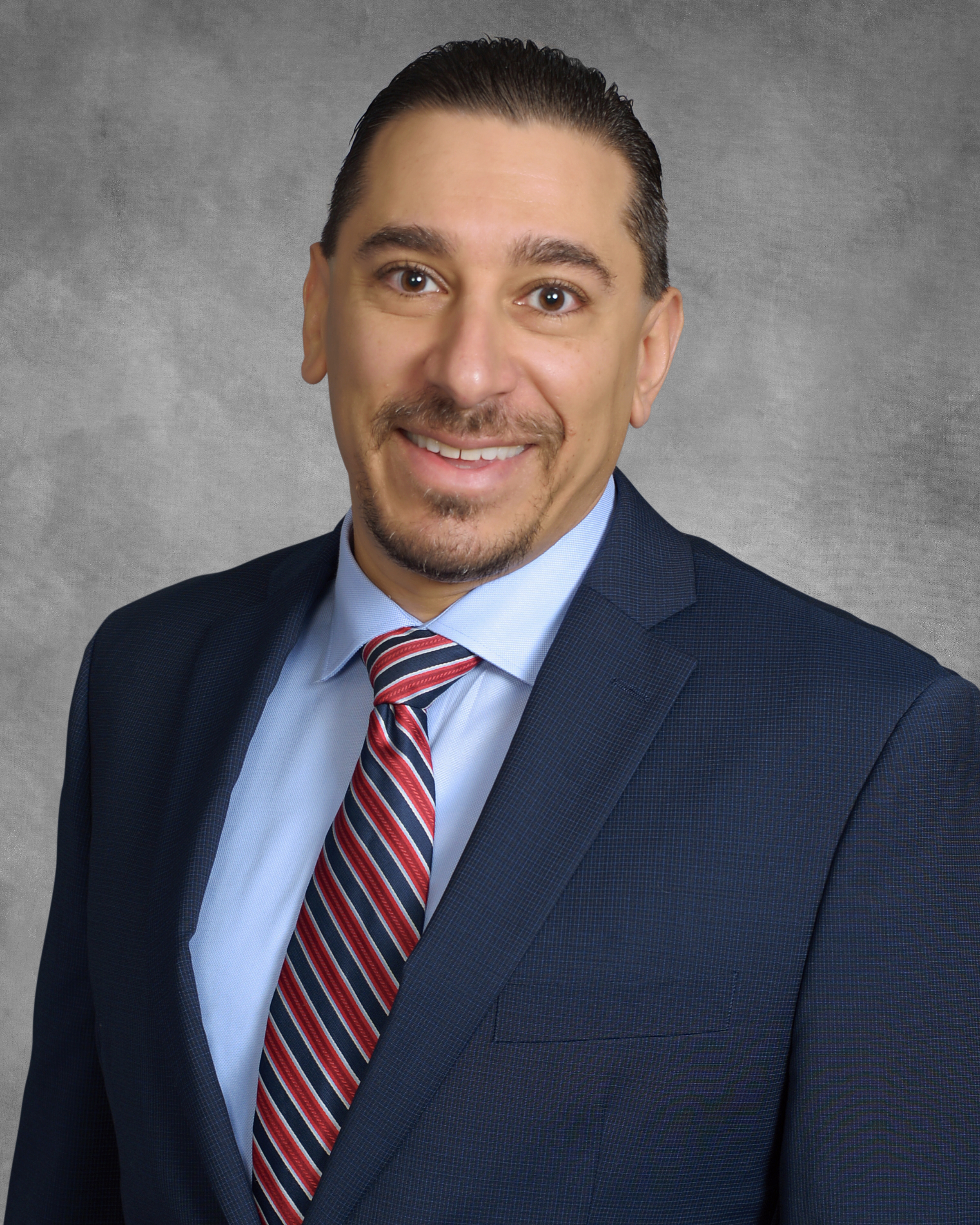 Sherif Hanna
Chief Operations Officer
Sherif is a healthcare executive with more than 20 years of experience impacting organizational performance through execution of multi-site operations, financial management, strategic planning and process improvement. Prior to joining Acuity Eye Group as Chief Operations Officer, he held a Senior Vice President of National Operations position with U.S. HealthWorks managing 250 occupational medicine, urgent care, therapy services and specialty care clinics in 21 states. Prior to this, he held a Regional Vice President position with Fresenius Medical Care North America managing renal centers, in-patient hospital programs and joint venture partnerships throughout California, Hawaii and Nevada. Before joining Fresenius he worked at Cedars-Sinai Medical Center where he managed a pediatric program that treated children diagnosed with inflammatory bowel disease. Mr. Hanna has a Master's Degree in Business and Healthcare Management from the Graziadio School of Business at Pepperdine University and a Bachelor's Degree in Biology from the University of Southern California.
---
Alberto Villatoro
Chief Financial Officer
Alberto J. Villatoro joined the team as Chief Financial Officer after having led the finance team at Pacific Dental Services, where he was the direct report and strategic partner to the founding CFO. He has 15 years of comprehensive corporate finance experience including a Director role at Jacuzzi Spas®, and previously, various leadership roles at Black & Decker® and Colgate Palmolive®. Most notably, he was consistently ranked top of his class for Black & Decker's 3-year Finance Executive Development Program. Alberto is recognized for his many contributions in finance to these companies.
Alberto is originally from El Salvador in Central America. He attended college in New Jersey at the New Jersey Institute of Technology where he earned a Bachelor Degree in Management. He then went on to Carnegie Mellon in Pennsylvania where he earned a Master's Degree in Business Administration (MBA). In his personal time, he enjoys spending time with his wife Luisa, his 2-year-old son Sebastian, and his 1-year-old daughter Regina. They mostly spend time outdoors and like working in their garden.
---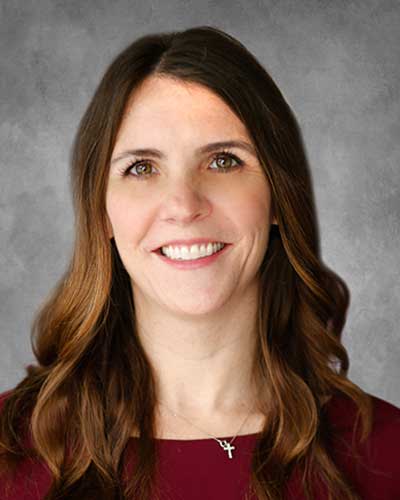 Laura Rod
Vice President of Marketing
After graduating from Ohio University with a Bachelor's in Business Administration, Laura spent the last 16 years in the Marketing and Advertising field. She has focused the last nine years applying her marketing strategy to the healthcare industry. Most recently, Laura was a Senior Manager in the Marketing Department at Pacific Dental Services, an industry-leading Dental Support Organization. She spent seven years leading the development of strategic marketing and patient experience initiatives for five unique brands at a national and local-office level. Due to her passion for the healthcare space and desire to impact the way healthcare is provided to patients, Laura was involved in the launch of the first medical practice under the Pacific Dental Services support system, offering patients true comprehensive care between their dental and medical providers.
Prior to Pacific Dental Services, Laura spent many years working at advertising agencies such as DRAFTFCB and UPSHOT where she supported a variety of clients including Kaiser Permanente, Avery Dennison and Procter & Gamble on their direct-to-consumer initiatives. In her free time, Laura enjoys spending time with her family and volunteering at her children's school.
---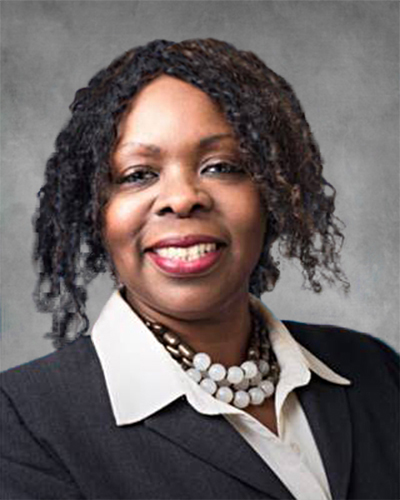 Arlayn Ladson-Castle, JD
Vice President, Contracts & Chief Compliance Officer
Arlayn comes to us with over 15 years of Contracts and Compliance expertise. Most recently, Arlayn was the Chief Compliance Officer for Pacific Clinics, which is a behavioral health company with 85 locations. During her 6+ years there, she provided leadership and management over Contracts and Compliance. Arlayn was also the Director of Clinical Trials Management for USC, during which time she participated as a speaker on Compliance Programs & Successful Contract Negotiations at the MAGI Clinical Research conference. As well, she worked in the Law & Regulatory Affairs Department at Amgen, a biotechnology organization..
Arlayn holds a Bachelor's in Psychology and English from Dillard University, and a Juris Doctorate from Southern University Law Center. Arlayn is married and has two children in college. In her spare time, Arlayn likes to travel, enjoy jazz & dining with her husband, entertaining friends at home, and reading. Also, she is also a bona-fide inventor.
---
Support Leadership
---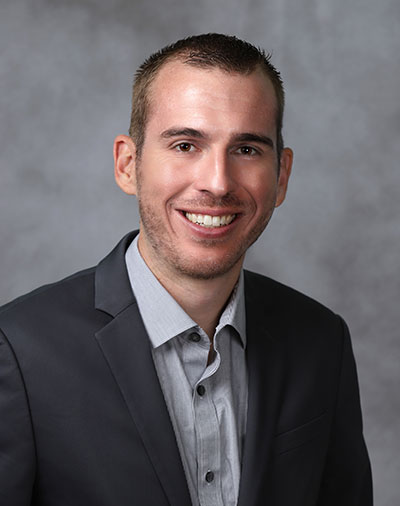 Eric Priester
Senior Director, Finance
Eric comes to Acuity Eye Group as Senior Director of Finance with over 10 years of experience. His career has spanned multiple industries and disciplines within finance. Prior to joining Acuity, Eric spent 5 years working at Jacuzzi Spas. While at Jacuzzi, Eric contributed to various areas of the business including finance, accounting, and acquisition integration. Before joining Jacuzzi, he worked in the corporate accounting department at Fosters Freeze LLC for four year. At Fosters Freeze his work expanded beyond finance and into other operational areas as well. Throughout his career, Eric has been consistently recognized for his professionalism, positive attitude, innovative thinking, and being a self-described "spreadsheet geek."
Eric earned his Master's in Business Administration with a concentration in finance from Cal State University, Fullerton in 2012. When Eric is not working, you will likely find him traveling or enjoying a sporting event. Eric's passion for the vision industry is evident by his own experience going from extremely poor to 20/20 vision after undergoing LASIK surgery in 2014.
---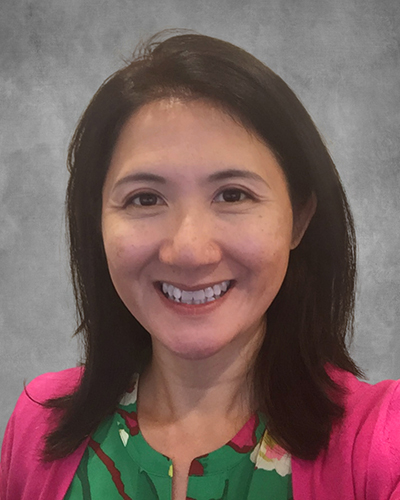 Celia Leung
Director, HR Operations
Celia brings over 20 years of Human Resources knowledge and expertise. She is a seasoned and skilled professional experienced in partnering with leaders to strategically manage and transform an organization's talent and human capital. Most recently, she was the Senior Manager of Human Resources with Care1st Health Plan/Blue Shield of California. During her 9 years there, she managed HR Operations, HRIS, Employee Relations, Benefits, and Talent Acquisition. In addition, she was instrumental in implementing online benefits Open Enrollment and Employee Self-Service.

Prior to Care1st, she held progressively responsible HR roles at large multi-national healthcare and insurance organizations including Great West Life, Marsh & McLennan, and AIG. Celia holds a Bachelor's Degree in Political Science from Amherst College. In her spare time, she enjoys traveling, skiing and hiking with her husband and son.
---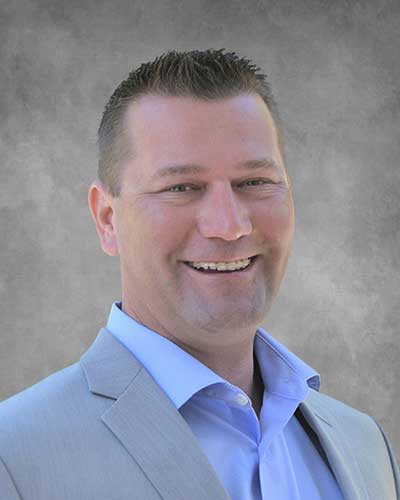 Jason Irby
Senior Director of IT
Jason is an intensely driven technology professional with over 25 years of experience. Jason offers Acuity Eye Group an established track-record, enabling business leaders to surpass their objectives through disciplined IT processes and exceptional operational delivery. Prior to joining the team, he architected, built and managed a computer network for over 550 locations for a leading national dental support organization – bringing standardization of infrastructure and scalability in an enterprise environment. Jason is well respected among his peers for his "lead from the front" approach.  His passions in the IT arena include network architecture, data center design, application performance management and, more than anything, team building. Jason has served in other roles such as project manager, IT instructor, web developer, and systems manager, among others. Jason's appreciation for entrepreneurism led him to design and operate his own restaurant and build a security and surveillance business.
When Jason isn't working, he can be found skateboarding at the beach with his wife and two kids or tinkering with his Jeep in his hometown of Huntington Beach, CA. Jason enjoys music, cooking and anything "hands-on" around the house - which earned him the nickname of "MacGyver" among family.
---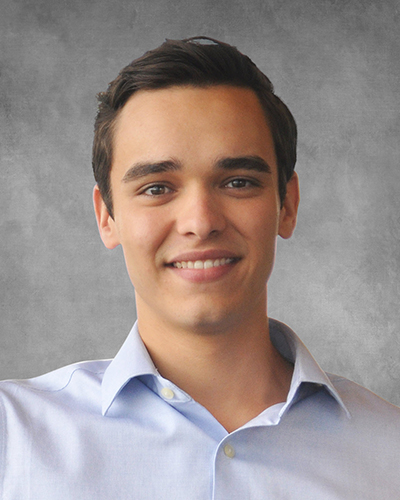 Alan Guagliardo
Senior Director, Strategic initiatives
Alan is a process zealot who loves analytics and working with teams to build solutions and pilot new ideas. He graduated from the University of South Florida in Tampa with a B.S. in Industrial Engineering and M.S. in Engineering Management where he redesigned a hospital's patient transport system. While at DaVita Healthcare Partners, he created a telemedicine platform that doubled the reach rate for post-hospitalization pharmacist-to-patient medication reconciliations and reduced the number of medication related re-hospitalizations. Here at Acuity, he is responsible for the success of optical, retail, premium cataract offerings, and the dry eye institute.
---
Field Leadership
---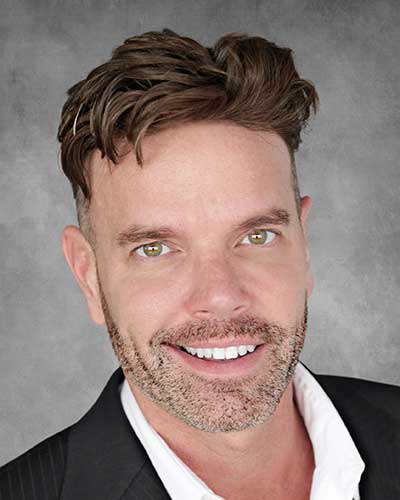 Josh Eddy
Director, field operations
Josh is a retail management and marketing professional with more than 20 years of experience in sales development and operations, networking with reliable dealers/channel partners, revenue expansion and strong sales knowledge in diversified industries. He possesses a strong track record of successfully building competent teams of motivated staff and long lasting networks.
Josh is independently involved in translating business requirements into specifications and integrating knowledge with research. In addition to this, Josh is an expert in evaluating the performance of sales & marketing teams against the set targets, doing need-based promotion planning and providing valuable feedback for improvement. Josh is highly recognized for his professionalism, positive mental attitude, commitment to excellence and demonstrated ability to communicate and work with senior management, associates, distributors, and customers.
Josh believes the most dangerous phrase is "We've always done it this way."
---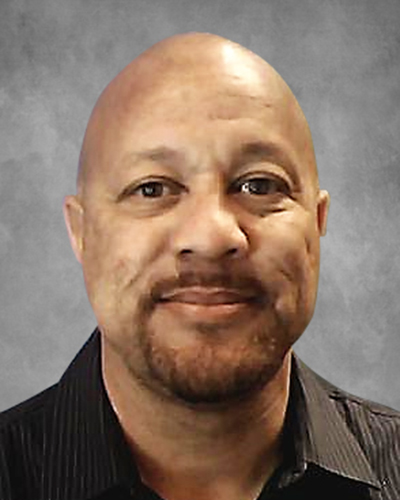 Robert Miller
Senior Director OF Operations
Robert attended Pacific University where he pursued his academics and played football. After college he joined the US Air Force and served six years as an Aero Medical Evacuation Technician (EMT-MEDIC). Of those six years, he spent three years in support of Operation Desert Shield, Operation Desert Storm, and Operation Provide Comfort. He trained over five hundred Air National Guard and Reserve Aero Medical Evacuation Technicians for combat preparedness and aircraft medical evacuation configuration. He was a crew member on the mission that brought American hostage and journalist Terry A. Anderson back to safety in the US. The Hezbollah Shite Muslims in Iran had held him captive for over six years.
After serving his country, he shifted his focus to retail. Though he started in an entry level position, he quickly worked his way up to District Stores Director and has over 18 years of multi-unit and customer service experience. He supervised teams of 800+ employees and coordinated operations and store functions within his regions. His strengths are in improving systems and building top-performing teams. Robert has been consistently recognized for his dedication, superior business achievements, and people development by his supervisors and CEO's. He analyzes information carefully to develop and execute strategic processes for successful operations and business planning. He strives to achieve the highest level of customer service satisfaction and integrity within his region. In his spare time he enjoys traveling with his family, visiting museums and hiking. He is active in his community and on the board of his son's school.
---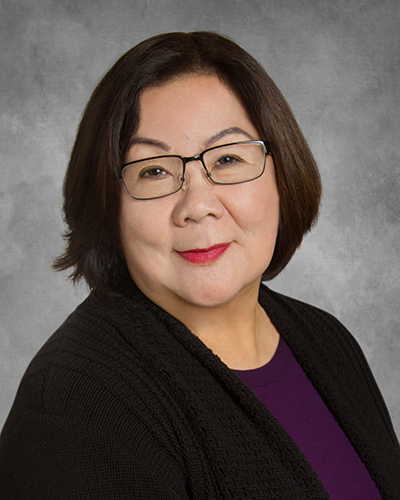 Jackie Conley, RN, PhD
Regional director of Surgery Centers,
Dr. Jackie Conley comes to us with over 20 years of experience in the healthcare industry. Prior to joining Acuity, she was a VP of Patient Care Services for one of the largest medical centers in Chicago. She received her PhD in healthcare administration from University of Iowa and worked as a professor for over 6 years at St. Xavier University and a guest speaker for Kellogg School of Management. Jackie's vision for SGASC and Trinity is to build a team of physicians and staff dedicated to high quality of care, and patient satisfaction.
In her free time, she spends time with her family, listens to music, and reads.
---
DeNelle Ballenger, RN
Director of nursing, Orange ambulatory Surgery center
DeNelle comes to Acuity Eye Group with 5 years of retail management. She received her first bachelor's in Psychology, where she realized her passion was in nursing. After attending an accelerated nursing program at Concordia University Irvine and receipt of the Florence Nightingale Award, she was offered a position at the top children's hospital in California in the Pediatric ICU. Here she developed as a strong nurse working in difficult situations and trying to make a difference in the lives of children and their families.

When DeNelle is not at work, she loves traveling to remote destinations, hiking, and building homes for habitat for humanity. She is currently working towards her masters in nursing leadership and her goal is to make a difference in each patient that has surgery performed at Orange ASC.