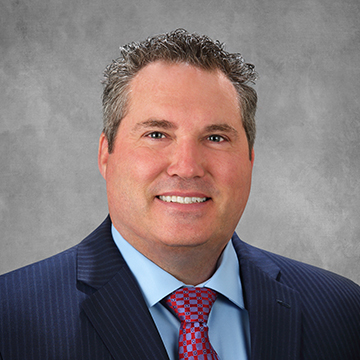 Nathan Dyska
Vice President, Ambulatory Surgery Centers
Nathan completed a 20-year career in Navy Operational Medicine that included multiple
deployments and three combat tours in Iraq and Afghanistan. He practiced medicine for the last 12 years of his military career as a mid-level provider, frequently serving in a dual role as the Regimental or Battalion Medical Chief running clinic and battlefield operations. In between his combat tours, he served as a SERE (Survival, Evasion, Resistance, Escape) Instructor,
responsible for training Navy SEALs, Marine Force Recon, Pilots, and Aircrew in Coronado,
California. His final assignment was as the Command Master Chief in Afghanistan reporting to a Marine Corps General and overseeing 1000 Sailors providing total population health to 10,000 Marines.

After retiring from the Navy, Nathan joined DaVita and held roles as an administrator, group
administrator, and regional operations director. In his last role, he oversaw inpatient dialysis
operations across 46 hospitals in Texas and Louisiana. After DaVita, he had the opportunity to
take on a regional director and later Vice President role at a national air medical company, where he was responsible for all hospital based air medical operations across the southern US. Prior to joining Acuity, he served over primary and specialty care clinics across southern Orange County for Optum.

Nathan holds two Master's degrees: one in Science and one in Business Management. Outside of work he enjoys RVing, off-road riding, scuba diving, hiking, and spending time with his wife,
family, and friends. Nathan's daughter is currently serving overseas on active duty in the Air
Force.