100 E. California Blvd
91105
Pasadena, CA
2005
Our industry-leading team of doctors and staff are committed to providing best-in-class eye care services and comprehensive treatment to the people in our communities.

Daniel Coden, MD, FACS
Ophthalmologist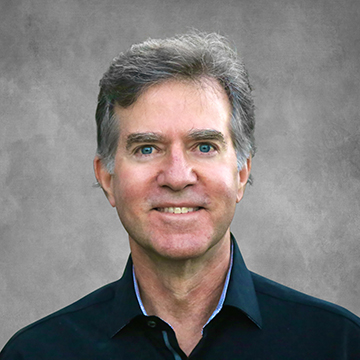 Daniel Coden
Daniel Coden, MD, FACS
Ophthalmologist
Daniel Jay Coden, M.D., F.A.C.S is proud to have been referred to as the "Eye Surgeon's Eye Surgeon", having been the choice of other eye surgeons when their time for surgery came. He is humbled by the confidence they have shown by entrusting their own family members in his hands, which he considers to be the ultimate compliment.
Dr. Coden has been the choice of many world class athletes, having performed laser vision correction procedures on Olympic cyclists and professional tri-athletes. A huge sports fan, he has been thrilled with the opportunity to care for the ophthalmic needs of members of the former San Diego Chargers as well as the San Diego Padres. A veteran of numerous Detroit Tigers and Los Angeles Dodgers baseball camps, Dr. Coden has been cited in local newspapers as the only eye surgeon in San Diego who can handle a surgical scalpel and baseball bat with equal skill!
Dr. Coden is highly experienced, having practiced in San Diego since 1990, and is a Senior Staff Physician at Scripps Memorial Hospital, La Jolla. He is board certified in Ophthalmology and is a nationally recognized leader in ophthalmology. Born and raised in Detroit, Michigan, Dr. Coden began his advanced studies at the University of Michigan and then went on to receive his medical degree from the Wayne State University School of Medicine. He completed his Ophthalmology Residency at the University of California, San Diego, where he performed his first refractive procedure in 1986. Dr. Coden then travelled to New York City, where he received Fellowship training in Eyelid Cosmetic and Reconstructive Surgery at the Manhattan Eye, Ear, and Throat Hospital.
Dr. Coden is the former Vice President and served on the Board of Directors of the San Diego Eye Bank, one of the largest Eye Banks in the United States. He served as Chairman of the Education Committee and has chaired international meetings on the latest techniques in LASIK and other laser vision procedures. Dr. Coden has published numerous research articles in ophthalmology journals and has contributed several chapters on eye surgery to major textbooks. He has lectured on the latest techniques in eye surgery at medical conferences both domestically and internationally.
Dr. Coden is a former Assistant Clinical Professor of Ophthalmology at the University of California, San Diego School of Medicine. He is a Fellow of the American Academy of Ophthalmology, where he was honored with a Senior Teaching Award. He is additionally a Fellow of the American College of Surgeons and the American Society of Ophthalmic Plastic and Reconstructive Surgeons. He is a long standing member of the American Society of Cataract and Refractive Surgery, as well as the International Society of Refractive Surgery.
Dr. Coden has been married for 34 years and they are the proud parents of three adult children. As a couple, they are well-known for their generosity and philanthropy, recently raising over $600,000 for charitable causes with a fundraiser around the hit Broadway play, "Hamilton" Their efforts were recognized when Mayor Kevin Faulconer declared January 13, 2018 as "Elizabeth Nederlander Coden and Daniel Coden, M.D. Day" in San Diego!
Languages Spoken