100 E. California Blvd
91105
Pasadena, CA
2005
Our industry-leading team of doctors and staff are committed to providing best-in-class eye care services and comprehensive treatment to the people in our communities.

Wesley Chew, OD
Primary Eye Care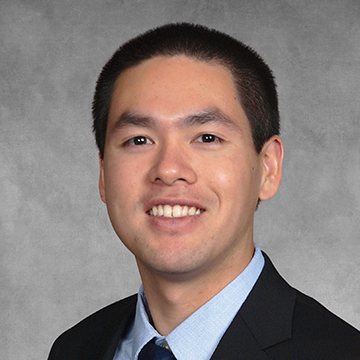 Wesley Chew
Wesley Chew, OD
Primary Eye Care
Dr. Wesley Chew, a Southern California native, earned a bachelor of science degree in human biology from the University of California, San Diego. He went on to obtain a doctorate degree in optometry at the Southern California College of Optometry in Fullerton. His optometric training was done at various locations including a practice for ocular disease in South Lake Tahoe, the Optometric Center of Los Angeles, the Veterans Affairs hospital in Bakersfield, and at numerous clinics in California.

Dr. Chew is trained in the management of glaucoma, chronic dry eye condition, diabetic retinopathy, and macular degeneration. His training includes post-operative surgical management, refractive procedures, and other diagnostic and therapeutic skills. He is experienced in contact lens fitting including multifocal soft contacts. Dr. Chew previously served the Inland Empire community and has worked closely with the Loma Linda Veteran Affairs hospital.

Dr. Chew looks forward to serving patients in the Orange County community.
Education
Bachelor of Science, Human Biology: University of California, San Diego
Doctor of Optometry: Southern California College
Personal Hobbies
Hiking
Watching movies
Volunteering
Reading
Languages Spoken