100 E. California Blvd
91105
Pasadena, CA
2005
Our industry-leading team of doctors and staff are committed to providing best-in-class eye care services and comprehensive treatment to the people in our communities.

Kim Aoto, OD
Primary Eye Care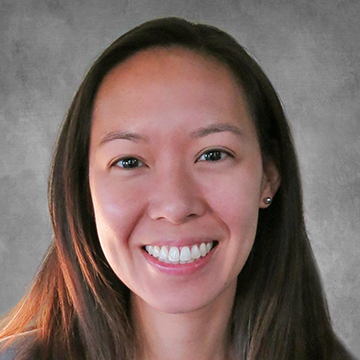 Kim Aoto
Kim Aoto, OD
Primary Eye Care
Dr. Kim Aoto earned her Doctor of Optometry degree from Indiana University School of Optometry. Prior to optometry school, she obtained a Bachelor of Science in Biomedical Engineering from the University of California, Irvine. She received clinical training at the VA Hudson Valley in Montrose, New York, Naval Health Clinic in Quantico, Virginia and Centro de Rehabilitacíon Visual in Guanajuato, Mexico.
Dr. Aoto then relocated back to warmer weather with her husband and two cats, Darcy and Julia, and is happy to be providing eyecare to the San Diego community.
Education
Bachelor of Science: University of California, Irvine
Doctor of Optometry: Indiana University School of Optometry
Personal Hobbies
Running
Travel
Disneyland
Watching period dramas
Languages Spoken