100 E. California Blvd
91105
Pasadena, CA
2005
Our industry-leading team of doctors and staff are committed to providing best-in-class eye care services and comprehensive treatment to the people in our communities.

Philip Phuc Hong Quach, OD
Primary Eye Care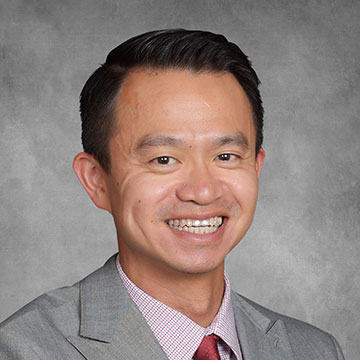 Philip Phuc Hong Quach
Philip Phuc Hong Quach, OD
Primary Eye Care
Dr. Quach is a licensed optometrist who has been practicing optometry for the last twelve years. Born in Vietnam, Dr. Quach lived in North Carolina and Utah before moving to Southern California, where he would go on to get his Bachelor degree in Biological Sciences at the University of California, Irvine. He then went onto earn his Doctor of Optometry from SUNY College of Optometry in New York, New York.

After his time at SUNY, Dr. Quach worked at the Brooklyn Veteran's Administration hospital, where he provided comprehensive full scope visual care to our veterans, also helping to rehabilitate patients with low-vision.

Education
Bachelor of Science, Biology: University of California, Irvine
Doctor of Optometry: SUNY College of Optometry
Professional Affiliations and Awards
American Optometric Association
California Optometric Association
Student Volunteer Optometric Services to Humanity, New York
Orange County Optometric Society
Personal Hobbies
Traveling
Photography
Drawing
Languages Spoken
English

Spanish

Vietnamese