100 E. California Blvd
91105
Pasadena, CA
2005
Our industry-leading team of doctors and staff are committed to providing best-in-class eye care services and comprehensive treatment to the people in our communities.

Lucy Chen, PhD, OD, FAAO
Primary Eye Care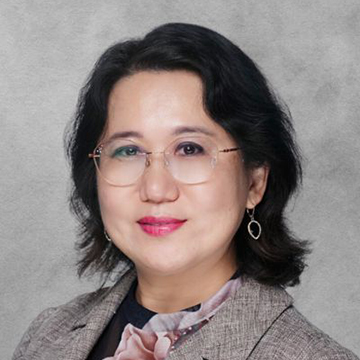 Lucy Chen
Lucy Chen, PhD, OD, FAAO
Medical Optometrist
Primary Eye Care
Dr. Chen is an American board-certified optometrist licensed to treat and manage ocular diseases with specialty contact lenses. She is certified by the National Board of Examiners in Optometry(NBEO) and licensed by the Texas & California Optometry Board. Dr. Chen received her PhD in Medicine Science from the University of Alcala de Henares in Madrid, Spain with Sobrasaliende "cum laude" with full scholarship from the Spanish government, then as a post-doctoral research associate at Baylor College of Medicine. Dr. Chen has more than 30 years' experience in eye health care from China, Spain and USA. She can provide a broad range of service from refractive, cataract surgery to ocular diseases management. She especially has experience in specialty contact lens and myopia management.
Dr. Chen is also active in clinic research, and is involved as principal investigator on several clinic trials in medication and FDA premarket trials as special contact lens and medical devices.
Dr. Chen is an active Chinese internal physician. She has more than 50 publications in pioneer vision science SCI Journals and participated in 9 medical books and won several awards in the healthcare profession. Dr. Chen speaks fluently in English, Chinese and some Spanish. She enjoys sports and travel, and currently lives in California with her family.
Education
Doctor of Optometry (OD): University of Houston, College of Optometry
Doctor of Morphology Science (PhD): University of Alcala de Henares, Madrid, Spain
Master of Medicine (MS): Zhongshan Eye Center & Southern Medical University, Guangzhaou, P.R. China
Bachelor of Medicine (MD): General Medical University, Chongqing, P.R. China
Professional Affiliations and Awards
Clinic Investigator Certification (CIC). American Academy of Optometry 2022
Certification of MiSight Brilliant Future from CooperVision
Certification of VST (B&L) and CRT
Certification of Wave
Diplomate, ABO Board Certified
AOA (American Academy of Optometry)
Scleral Lens Education Society
Orthokeratology Academy of America (OAA)
Beta Sigma Kappa (BSK) International Optometric Honor Society
American Optometric Association
ARVO (Association for Research in Vision and Ophthalmology)
TFOS (Tear Film & Ocular-surface Society)
Treasurer, ISD (International Society of Dacryology)
Founding Member, ISOS (International Society of Ocular surface)
Personal Hobbies
Languages Spoken