100 E. California Blvd
91105
Pasadena, CA
2005
Our industry-leading team of doctors and staff are committed to providing best-in-class eye care services and comprehensive treatment to the people in our communities.

Sahar Bedrood, MD, PhD
Ophthalmologist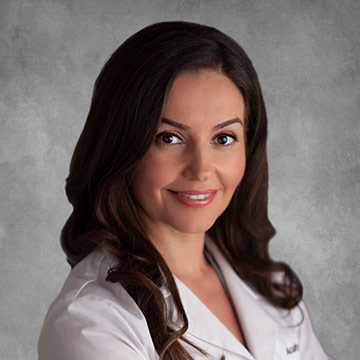 Sahar Bedrood
Sahar Bedrood, MD, PhD
Partner
Ophthalmologist
Dr. Bedrood is a board-certified, fellowship-trained glaucoma and cataract specialist. She has expertise in complex and advanced techniques in cataract surgery, laser-assisted cataract surgery, premium intraocular lens implantation, minimally-invasive glaucoma surgery (MIGS), traditional and implant glaucoma surgery, and laser treatments for glaucoma.
Dr. Bedrood completed her medical school training with a combined MD/PhD degree at the Keck School of Medicine at USC. She then completed her ophthalmology residency at Doheny/USC + LA County Hospital, then completed her glaucoma fellowship as a Society of Heed Fellow from the Wilmer Eye Institute at Johns Hopkins University in Baltimore, MD. She would go on to be an Assistant Professor of Ophthalmology at the USC Roski Eye Institute, where she continues to teach ophthalmic surgical training to resident physicians on a weekly basis.
Dr. Bedrood has been honored with multiple awards throughout her training in recognition of her leadership as well as her research endeavors. These include the Order of the Areté, the PEO Scholar Award and the Remarkable Women of USC Award. She speaks at multiple national conferences every year on the topic of glaucoma and is on the editorial board for Glaucoma Today as well as the American Academy of Ophthalmology's EyeNet publication.
Education
Bachelor of Science: University of California, Los Angeles
Doctor of Medicine: USC Keck School of Medicine, University of Southern California
Ophthalmology Residency: USC Roski Eye Institute
Fellowship: Wilmer Eye Institute, John Hopkins Hospital
Professional Affiliations and Awards
Society of Heed Fellows Fellowship Award
National Eye Institute 2011 ARVO Award
American Glaucoma Society
American Society of Cataract & Refractive Surgery
Association for Research in Vision and Ophthalmology
Languages Spoken
Videos form Dr. Sahar Bedrood