100 E. California Blvd
91105
Pasadena, CA
2005
Our industry-leading team of doctors and staff are committed to providing best-in-class eye care services and comprehensive treatment to the people in our communities.

Sydni Glass, OD
Optometrist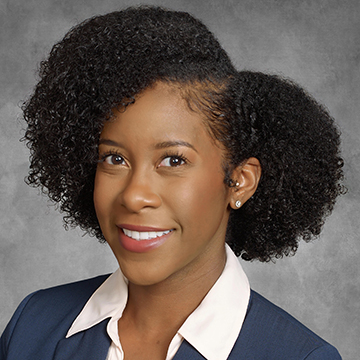 Sydni Glass
Sydni Glass, OD
Optometrist
Dr. Sydni Glass was born and raised in Detroit, Michigan and attended college at Northern Illinois University where she earned a bachelor's degree in health sciences. She then moved to Boston, Massachusetts and obtained her doctor of optometry degree from the New England College of Optometry.
Dr. Glass developed a special interest in ocular disease during her clinical externships at locations including the University of Virginia Eye Clinic, VA Hudson Valley, and Boston Children's Hospital. She enjoys practicing medical optometry and managing patients with conditions such as glaucoma, diabetic retinopathy and macular degeneration. Dr. Glass loves spending time educating her patients and is looking forward to contributing to the Lancaster community.
Education
Bachelor of Science, Health Sciences: University of Northern Illinois
Doctor of Optometry: New England College of Optometry
Professional Affiliations and Awards
National Optometric Association
Personal Hobbies
Painting
Traveling
Cooking
Languages Spoken