100 E. California Blvd
91105
Pasadena, CA
2005
Our industry-leading team of doctors and staff are committed to providing best-in-class eye care services and comprehensive treatment to the people in our communities.

Ashley Alden, OD
Optometrist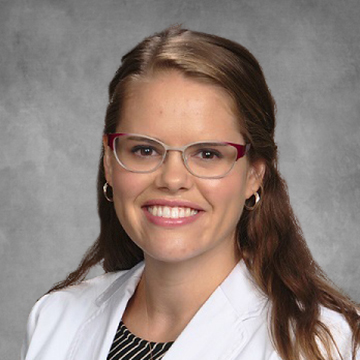 Ashley Alden
Ashley Alden, OD
Optometrist
Dr. Ashley Alden grew up in Sheridan, Wyoming and attended the University of Wyoming, earning a Bachelor of Science degree in Kinesiology and Health Promotion. She then attended Southern California College of Optometry where she earned a doctorate of optometry degree.

Dr. Alden is passionate about patient care and enjoys working with people of all ages. Optometric experience includes externships at Camp Pendleton Naval Hospital in Oceanside, CA, DZ Indian Health Clinic in Bloomfield, New Mexico, and Hoopes Vision in Draper, Utah. During these externships Dr. Alden conducted comprehensive exams, including pediatrics, adults, and geriatrics. She also learned to manage ocular diseases such as diabetes, glaucoma, macular degeneration, and anterior segment disease. In addition, Dr. Alden has experience co-managing refractive surgery and cataract surgery.

In her spare time, Dr. Alden likes to enjoy the California sunshine. She does not miss the Wyoming winters. You can find her swimming, walking, hiking, and reading. She enjoys traveling and having visitors.
Education
Doctor of Optometry, University of Wyoming
Bachelor of Science, University of Wyoming
Personal Hobbies
Languages Spoken