100 E. California Blvd
91105
Pasadena, CA
2005
Our industry-leading team of doctors and staff are committed to providing best-in-class eye care services and comprehensive treatment to the people in our communities.

Zarine Gabrielyan, OD
Primary Eye Care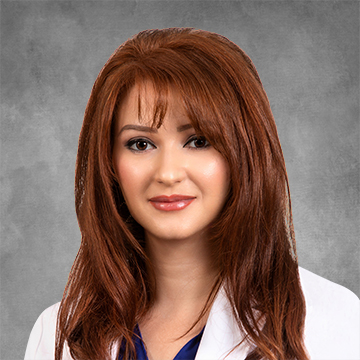 Zarine Gabrielyan
Zarine Gabrielyan, OD
Primary Eye Care
Dr. Gabrielyan attended college at California State University of Northridge and earned a bachelor's degree in Biology. She then went onto obtain her Doctor of Optometry from Western University of Health Sciences College of Optometry.
Dr. Gabrielyan's training includes externship sites in Southern California where she had the opportunity to work in diff erent optometric modalities and gain experience in comprehensive eye care including treatment and management of ocular disease, pediatrics, vision therapy, soft and hard contacts lenses as well as specialty contact lenses. After completing her training, Dr. Gabrielyan has practiced in private, commercial, and Ophthalmology settings. She enjoys working with patients of all backgrounds and deeply cares for their wellbeing.
Dr. Gabrielyan participated in a weeklong humanitarian trip to Romania during one of her externship rotations where she provided eye exams for more than 150 children in government placed homes
Education
Undergraduate Degree, California State University, Northridge
Doctor of Optometry, Western University of Health Sciences College of Optometry
Professional Affiliations and Awards
California Optometric Association
American Optometric Association
Armenian Bone Marrow Donor Registry
Personal Hobbies
Ballroom dance
Playing piano
Cooking
Yoga
Reading
Spending time with family
Languages Spoken