100 E. California Blvd
91105
Pasadena, CA
2005
Our industry-leading team of doctors and staff are committed to providing best-in-class eye care services and comprehensive treatment to the people in our communities.

Alexander Chen, MD
Ophthalmologist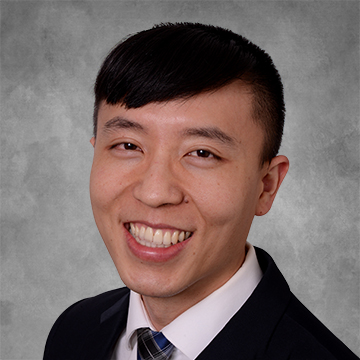 Alexander Chen
Alexander Chen, MD
Ophthalmologist
Dr. Alexander Chen was born and raised in Los Angeles, California. After completing his undergraduate studies at Stanford University, he attended medical school at the University of Southern California. Dr. Chen then completed his ophthalmology residency at the Flaum Eye Institute at the University of Rochester in New York.

Dr. Chen is excited to join Acuity Eye Group and take this next step in his surgical career!

Education
Undergraduate Degree: Stanford University, Stanford, California
Doctor of Medicine: Keck School of Medicine, University of California
Residency: Flaum Eye Institute, University of Rochester
Glaucoma Fellowship: Acuity Eye Group
Professional Affiliations and Awards
American Academy of Ophthalmology
American Glaucoma Society
Personal Hobbies
Hiking
Traveling
Learning foreign languages
Languages Spoken