100 E. California Blvd
91105
Pasadena, CA
2005
Our industry-leading team of doctors and staff are committed to providing best-in-class eye care services and comprehensive treatment to the people in our communities.

Patty Cheng, OD
Primary Eye Care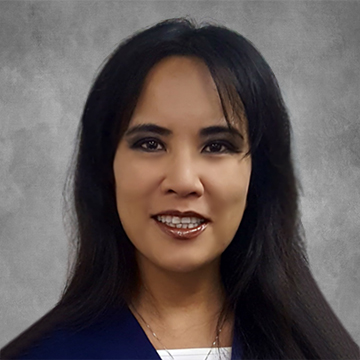 Patty Cheng
Patty Cheng, OD
Primary Eye Care
Dr. Patty Cheng comes to Acuity with over twenty years of experience in Optometry, having practiced in both private and corporate settings. Dr. Cheng obtained her Bachelor of Science in cellular biology from the University of Riverside. She then went on to obtain her Doctor of Optometry degree from the New England College of Optometry.

Dr. Cheng enjoys the full scope of optometric practice, especially medical triage and contact lens fittings.
Education
Undergraduate Degree: University of California, Riverside
Doctor of Optometry: New England College of Optometry
Professional Affiliations and Awards
San Diego Optometric Association
California Optometric Association
American Optometric Association
Personal Hobbies
Languages Spoken