100 E. California Blvd
91105
Pasadena, CA
2005
Our industry-leading team of doctors and staff are committed to providing best-in-class eye care services and comprehensive treatment to the people in our communities.

Jennifer Dang, OD, FAAO
Primary Eye Care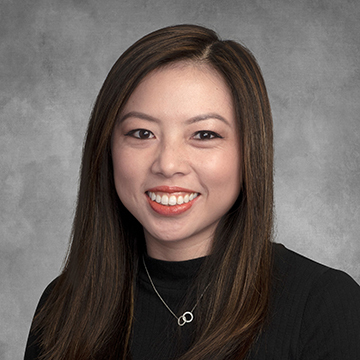 Jennifer Dang
Jennifer Dang, OD, FAAO
Primary Eye Care
Dr. Jennifer Dang is a residency-trained optometrist with a passion for dry eye and ocular disease. Dr. Dang grew up in Los Angeles and graduated from UCLA with a bachelor's degree in Psychobiology. She then attended the Southern California College of Optometry in Fullerton to receive her doctorate degree. After graduation she completed a residency in ocular disease at the VA Southern Nevada Healthcare System while serving the nation's veteran population. Dr. Dang gained invaluable experience working in various practice settings and even participated in clinical research studies during her career. She became a Fellow of the American Academy of Optometry to commit herself to lifelong learning and to further the profession of optometry. Dr. Dang is excited to provide comprehensive and compassionate eye care to her patients.
Education
Bachelor of Science, Psychobiology, University of California, Los Angeles
Doctor of Optometry, Southern California College of Optometry
Ocular Disease Residency, VA Southern Nevada Healthcare System
Professional Affiliations and Awards
Fellow of the American Academy of Optometry, Asian American Optometric Society
Personal Hobbies
Traveling, Wine tasting, Hiking, Visiting Disneyland
Languages Spoken