100 E. California Blvd
91105
Pasadena, CA
2005
Our industry-leading team of doctors and staff are committed to providing best-in-class eye care services and comprehensive treatment to the people in our communities.

Bruce Haight, MD
Ophthalmologist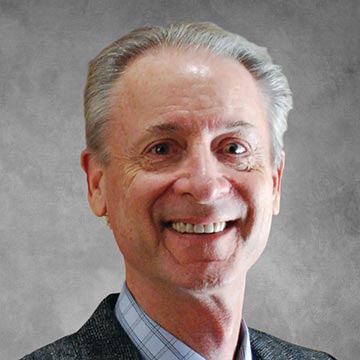 Bruce Haight
Bruce Haight, MD
Ophthalmologist
Dr. Haight provides general ophthalmic care, and specializes in cataract surgery, laser surgery, glaucoma treatment, and eyelid surgery. Originally from Wisconsin, he has practiced in La Mesa since 1982. He did undergraduate and medical school studies at the University of Wisconsin in Madison, did a one year internship in Phoenix, Arizona, and did his ophthalmology residency at the University of California, San Diego. He has taken special training in various aspects of cataract and refractive surgery.

Dr. Haight has been active in the La Mesa Lions Club since 1985, and has donated surgical treatments and eyewear to many patients over the years. He is active in collecting used eyeglasses for distribution to needy patients in Mexico.

Beyond ophthalmology, Dr. Haight is currently one of the top ten crossword puzzle constructors in the country with puzzles in prestigious publications such as the New York Times and Los Angeles Times. Recently, EyeWorld sat down with Dr. Haight to discuss his dreams, goals, and successes in the crossword world. Read the article here.

In his spare time, he enjoys spending time with his children and grandchildren, music, hiking and golf.
Education
Bachelor of Science: University of Wisconsin
Doctor of Medicine: University of Wisconsin Medical School
Intership: Good Samaritan Hospital in Phoenix, AZ
Ophthalmology Residency: University of California, San Diego.
Professional Affiliations and Awards
American Medical Association
California Medical Association
American Academy of Ophthalmology
Contact Lens Association of Ophthalmology
San Diego Eye Bank
California Association of Ophthalmology
American Intraocular Implant Society
Society of Research to Prevent Blindness
La Mesa Lions Club Board of Directors
American Society of Cataract and Refractive Surgery
San Diego County Ophthalmological Society
Personal Hobbies
Crossword puzzles
Spending time with his children and grandchildren
Music
Hiking
Golf
Languages Spoken