Mitch Shultz, MD
LASIK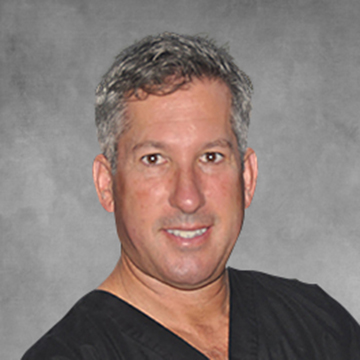 Mitch Shultz
Mitch Shultz, MD
LASIK
Dr. Shultz is a fellowship-trained, board-certified refractive surgeon, expert in the most advanced techniques of vision correction surgery. Having graduated with Provost Honors from the University of California San Diego, Dr. Shultz went on to receive his doctor of medicine degree with Alpha Omega Alpha honors from New York Medical College. He completed his internship at University of California, Los Angeles, and residency in ophthalmology at the University of California, Irvine where he was also honored as chief resident. Dr. Shultz completed his fellowship in refractive surgery at the world-renowned lnstituto Zaldivar in Argentina.
Dr. Shultz has received many honors throughout his 20-year career. He was voted viewer's choice 201 O & 2011 Best Ophthalmologist in Southern California by KCAL9/ KCOP Best of LA TV, one of LA's Top Docs 2011 & 2012 and one of America's Top Ophthalmologists for more than ten years running.
Having served as peer review editor of Cataract and Refractive Surgery Today (2007 -2013), Dr. Shultz continues to publish articles on the most cutting edge technologies and techniques in laser refractive and cataract surgery. Dr. Shultz's reputation is known industry wide, and he is often invited to lecture locally and abroad. Dr. Shultz both lectures and conducts ongoing investigations for AMO Surgical, Bausch & Lomb Surgical and Pharmaceuticals and Allergan. He also continues to perfect the clinical care of LASIK and cataract patients alike. His FDA-regulated investigations on the latest innovations in the field have included: PermaVision™ corneal inlays, custom cornea and Wavefront LASIK, hyperopic LASIK, multifocal cataract surgery, Wavefront cataract surgery, lntacs for Keratoconus, and the Artisan phakic IOL.

Having undergone LASIK himself, Dr. Shultz is uniquely qualified to counsel his patients from both their perspective and that of an accomplished surgeon.
Education
Bachelor of Arts: Biology and Political Science, University of California, San Diego, CA
Medical Degree: New York Medical College, New York, NY
Ophthalmology Residency: University of Southern California, Irvine, CA
Refractive Surgery Fellowship: Refractive Surgery & Phacoemulsification Instituto Zaldivar, Mendoza, Argentina

Languages Spoken