100 E. California Blvd
91105
Pasadena, CA
2005
Our industry-leading team of doctors and staff are committed to providing best-in-class eye care services and comprehensive treatment to the people in our communities.

Cecilia Dong, MD
Ophthalmologist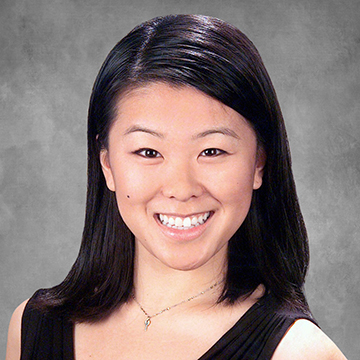 Cecilia Dong
Cecilia Dong, MD
Ophthalmologist
Dr. Dong specializes in glaucoma and is adept in the medical and surgical management of various conditions of the eye, including cataracts and diseases of the anterior segment. Originally from Beijing, she grew up in Missouri and Southern California. She completed her undergraduate degree in Neuroscience at UCLA and received her medical degree from SUNY Downstate College of Medicine in Brooklyn, where she was the recipient of the first Research to Prevent Blindness Medical Student Fellowship at the institution.

After medical school, she completed her internship in Internal Medicine at New York-Presbyterian Queens, followed by her Ophthalmology residency at NYMC-Jamaica Hospital Medical Center, where she served as Chief Resident. Dr. Dong has authored several peer-reviewed papers in basic science and ophthalmology and presented her research at several national and international conferences.
Education
Bachelor of Science: University of California, Los Angeles
Doctor of Medicine: SUNY Downstate College of Medicine
Internal Medicine Internship: New York Presbyterian Queens
Ophthalmology Residency: NYMC-Jamaica Hospital Medical Center
Professional Affiliations and Awards
American Academy of Ophthalmology
Personal Hobbies
Ballet
Performing Arts
Traveling
Languages Spoken