100 E. California Blvd
91105
Pasadena, CA
2005
Our industry-leading team of doctors and staff are committed to providing best-in-class eye care services and comprehensive treatment to the people in our communities.

Lisa Chea, OD
Primary Eye Care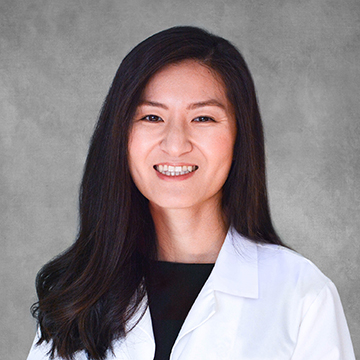 Lisa Chea
Lisa Chea, OD
Primary Eye Care
Dr. Chea comes from a unique background, being of Chinese ethnicity and born in Japan. Raised bilingual, she loves learning new languages and about different cultures. She attended UC San Diego where she graduated with a degree in General Biology. She worked as an optician during this time, which she loved the hands on experience and patient interaction. She continued on to receive her doctorate from Western University of Health Sciences where she worked with leaders in subspecialities such as low vision, vision therapy, post concussion oculomotor rehabilitation, contact lenses and pediatrics.

Dr. Chea had extensive training at the veterans affairs and had the opportunity to work with veterans who were visually impaired due to glaucoma, diabetic retinopathy, macular degenerations and other complex ocular conditions. She further solidified her expertise in ocular disease when she chose to work in the underserved population of Coachella Valley where she provided post surgical care, fitted customized contact lenses, and established vision therapy in their practice.

In her spare time, Dr. Chea continues to stay on the leading edge of the profession by continuing to take advanced training courses and staying current with the latest optometric information. She is also passionate in giving back to our community where she has led and launched vision services for Wealth by Health and helps the blind and low vision shoppers enjoy the farmers market through Hunger Action LA.
Education
Bachelor of Science, Biology: University of California, San Diego
Doctor of Optometry: Western University of Health Sciences
Professional Affiliations and Awards
Personal Hobbies
Languages Spoken