100 E. California Blvd
91105
Pasadena, CA
2005
Our industry-leading team of doctors and staff are committed to providing best-in-class eye care services and comprehensive treatment to the people in our communities.

Jennifer Lee, OD
Primary Eye Care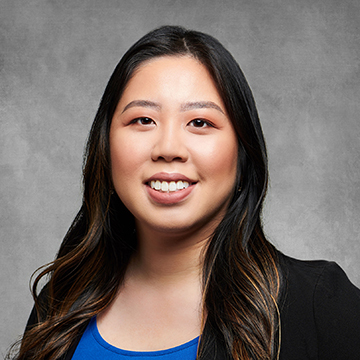 Jennifer Lee
Jennifer Lee, OD
Primary Eye Care
Dr. Jennifer Lee was born and raised in Seattle, WA and graduated from University of Washington with a Bachelor of Science in Biology. She then moved to Fullerton, CA and earned her Doctor of Optometry degree at the Southern California College of Optometry. Dr. Lee received further optometric training at New Eyes Las Vegas, University Eye Center of Los Angeles, and at the Veteran's Affairs Medical Center in Salt Lake City.
Dr. Lee provides both comprehensive and medical eye exams, fi ts cosmetic and specialty contact lenses for corneal diseases, is certifi ed in the use of diagnostic and therapeutic agents to detect, treat, and manage ocular disease, and co-manages patients for cataract extractions and refractive surgery. In her spare time, Dr. Lee enjoys hiking, traveling, trying new recipes in her kitchen, and attending live music shows.
Education
Undergraduate Degree: University of Washington
Doctor of Optometry: Southern California College of Optometry
Professional Affiliations and Awards
American Optometric Association
Personal Hobbies
Gardening (orchids)
Baking desserts
Swimming
Languages Spoken